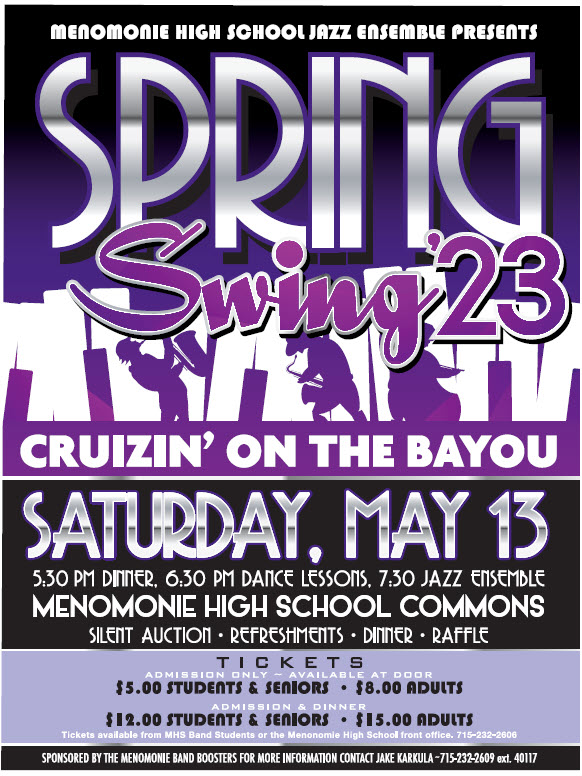 ---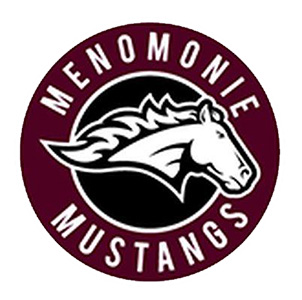 MHS Band Overview
The MHS Band consists of a number of different performing ensembles, each with their own schedules, needs and value. The performing ensembles at MHS include (by season): Jazz Ensemble, Symphonic Band, Winter Drumline, Pep Band, Mustang Band, and Wind Symphony.
Menomonie Band Boosters provide:
transportation fees (to festivals and performance events),
registration fees,
uniforms,
food during band tours,
volunteer support,
equipment for many performing groups,
band camp scholarships,
adjudication fees,
financial relief for needy families,
event planning and management.
Public Performances and Events
The Menomonie High School band programs performs a Fall, Winter and Spring concert. They also play in Band-a-rama and the MHS Music in our Schools event.
The Jazz Band has a fall and spring concert and provides the music for our annual Spring Swing event.
The Pep Band performs at each home football game and many home basketball and hockey games.
The Winter Drumline competes throughout the winter and has at least one home performance per year.
Menomonie High School Director: Mr. Jake Karkula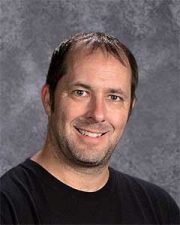 Mr. Karkula has enjoyed his time as the band director at Menomonie High School since the 2005-06 school year. He grew up in St. Anthony, Minnesota, a suburb Minneapolis and attended Irondale High School in New Brighton. He earned his Bachelors and Masters degrees from the University of Wisconsin-Eau Claire and continues to further his music education by attending seminars and workshops throughout the country. Under his direction, the Menomonie High School jazz ensembles continually perform at a high level placing at regional jazz festivals and perform for significant events throughout the community. The Wind Symphony, routinely earns 1 ratings in WSMA Class A Large Group Contest. Mr. Karkula takes pride in developing a band program inclusive of all interested students with the concert bands as the foundation of the program. When not teaching, Mr. Karkula enjoys spending time with his wife Kelly, daughters Jaelyn and Gracyn, and traveling the world.
Menomonie Middle School Director
Ms. Tara Grubbe